To us, caring is everything, and you expect that from a healthcare organization. But sometimes, you encounter a staff member that has something extra, something extraordinary that comes from their heart and soul. They touch your heart in a profound way and you remember the moment they made a difference and the impact they had.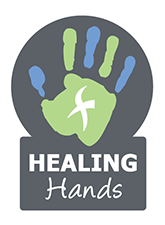 When extraordinary caregivers touch your life and you want to show gratitude by recognizing them – you can through the Healing Hands program. This grateful patient program was designed to allow patients a way to honor and pay tribute to doctors, nurses other staff – both clinical and non-clinical through gifts to the Southeast Health Foundation.
When a donation is made honoring an extraordinary caregiver, we present the recipient with a Healing Hands recognition pin as a lasting reminder of their caring spirit and your tribute gift.
For more information, or to honor a caregiver through the Healing Hands program, call 334-673-4150.