THANK YOU for joining us back IN-PERSON for Champions of Hope 2021! We took historic downtown Dothan by storm this year and had a great day at our new venue, The Plant. Thanks to our generous, sponsors, donors and participants, we were able to raise over $122,000 for Cancer Services at Southeast Health!
Champions of Hope Presented by the Family of Susan Fischer moved to Downtown Dothan with new 5K, 10K, and Spirit Walk routes that start and end at The Plant. After the race, participants celebrated with a post-race tailgate including live music and football on the big screen. Champions of Hope also introduced the Inaugural Hope Rocks Concert that night at The Plant.
Make sure to mark your calendars for Champions of Hope 2022 on Saturday, October 15, 2022, at The Plant!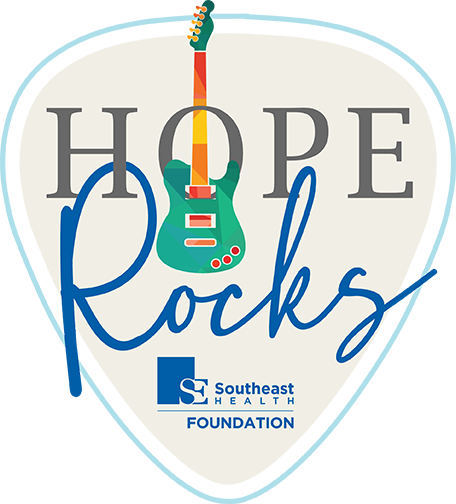 Champions of Hope hosted the Inaugural Hope Rocks concert featuring Glory Days and Los Locos! Proceeds from Hope Rocks went to help support cancer services in the Wiregrass.
What is Shop for Hope?
The Southeast Health Foundation has partnered with downtown Dothan retailers to raise awareness and funds in support of cancer programs and services provided by Southeast Health.
Thank you to our Shop for Hope 2021 sponsors
Bird & Bean
Fire Stone Wood Fired Pizza
KBC
Mural City Coffee Company
Stix & Cones
Special thank you to Church at the Crossing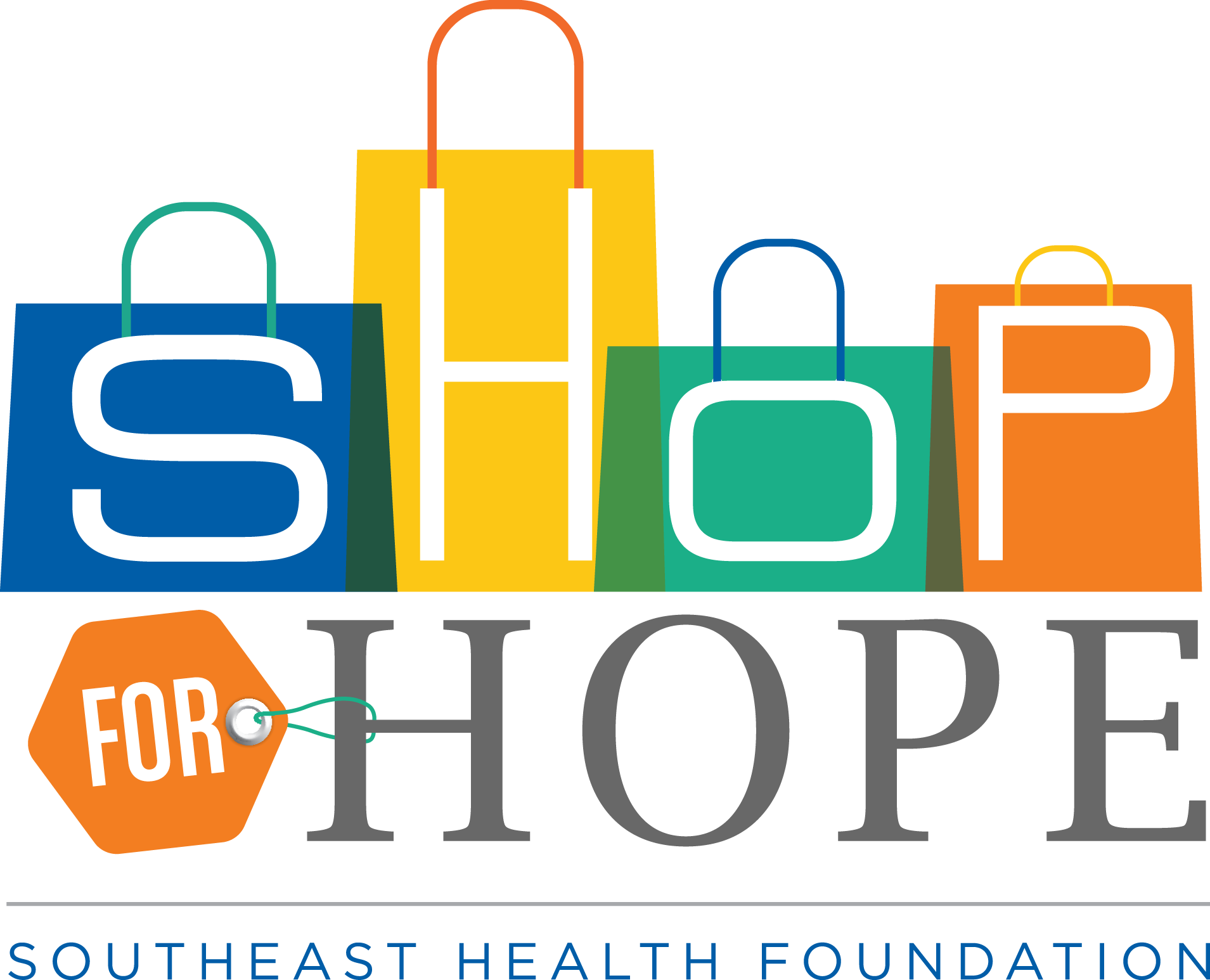 Champions of Hope Honoree
Sam Crawford
The Hunter Family
Harrison's Story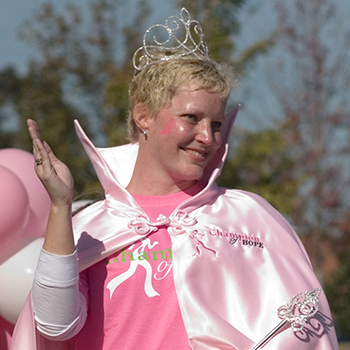 Past Event Chairs & Honorees
2008 Chair – Sandi Thurman McCool
2009 Chair – Kelli Cundith Beaty
2010 Chair – Kelli Hall
2011 Chair – Franzi Bondy
2013 Chair – Melinda McClendon
2014 Chair – Sandy Brooks
2015 Chair – Patty Harris
2016 Chair – Valerie Harris
2017 Chair – Janet Jones
2018 Honorees – Pat & Roddy Cook
2019-2020 Honorees – Christi Peterson & Al Stefin
2021 Honoree – Sam Crawford
The History of Champions of Hope
In Spring 2008, while visiting with close friends, Sandi McCool – a nurse, wife, and friend fighting breast cancer – shared her dream of one day participating in a local event that would honor and encourage breast cancer survivors. That dream became a reality on October 25, 2008, when more than 500 participants gathered on the campus of the Southeast Alabama Medical Center (Southeast Health Medical Center) to embrace the fighting spirit of those who have battled or are battling breast cancer.
On November 23, 2011, Sandi lost her seven-year battle with breast cancer. Sandi will always remain the inspiration and driving force behind Champions of Hope. In 2012, as a tribute to her legacy, the event was named The Sandi McCool Champions of Hope. Since its inaugural year (2008) Sandi's vision continues to grow and to date Champions of Hope has raised more than one million dollars in support of breast cancer awareness, early detection and intervention services.
In 2018, as a further tribute to Sandi's legacy, the Southeast Health Foundation Board of Trustees expanded the scope of cancer services that the event funds would support. On October 20, 2018, the Wiregrass community rallied to support the first Champions of Hope to celebrate all cancer survivors and previvors affected in the region.
Champions of Hope 2020 continued to expand on Sandi's vision as it evolves its commitment to all in our community impacted by a cancer diagnosis. The event returned to its original name, Champions of Hope and also recognized our first Sandi Thurman McCool Champion of Spirit award recipient. Each year this award will recognize our largest individual fundraiser, someone that is committed to Sandi's passion that cancer care needs a community and is easier at home.
Thank you to our event sponsors
Presenting Sponsor – The Family of Susan Fischer
5K/10K Course Sponsor – Troy Bank and Trust
Finish Line Sponsor – Adams Beverage
Race Bib Sponsor – Extendicare
Swag Bag Sponsor – Fairway Mortgage Corporation
Survivor Tent Sponsor – Women's Medical Center
Flag Garden Sponsor – The Family of Ralph Smith
Marketing & Print Sponsor – Tristate Graphics
Fuel Sponsor – Buffalo Rock
Facilities Sponsor – Martin Environmental
Refreshment Sponsor – Coca-Cola Bottling Company
Rally Route Sponsor
Kiss My Axe
Sci-2-Way
Mile Marker Sponsor
Personnel Resources
Northstar Engineering
The Thirsty Pig
Dothan Kia
Dothan Chrysler
Enterprise Kia
Enterprise Chevrolet
Dothan Volkswagen
Brackin Paint and Supply
War Eagle (Main Stage) Sponsor – McCord Contract Flooring
Roll Tide (Main Stage) Sponsor – Borden Dairy
Led Zeppelin (Beverage and Bar) Sponsor – Barberitos
Beer Garden Sponsor – Murphy Family Restaurants
The Doors (Door) Sponsor – Dunbarton Corporation
The Who Sponsor – Bob Woodall
Hydration Station Sponsor – Nantze Springs
Kids Zone Sponsor – Five Star Credit Union
Pot Luck (Food Truck) Sponsor – Century 21 Grant Realty
Press Box (Audio/Video) Sponsor – Wiregrass Wealth Management
Hope Sponsors
All In Credit Union
Brian Davidson – State Farm
Dothan Smiles
Chick-fil-A
Covenant United Methodist Church
Financial Asset Management Systems, Inc.
Hearts South
Jarrod Adkinson, MD. Southeast Health Radiation Oncology
Ken Young Company
LBA Properties
Lewis-Smith Supply
Mia's Italian Restaurant
Radiology Associates
RS&A Oncology Equipment Services
Southern Blowpipe
Wiregrass Local