Southeast Health receives Certificate of Need approval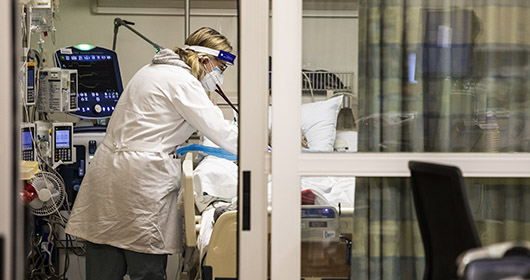 Southeast Health recently received approval from the Alabama Certificate of Need Review Board to proceed with building a new 14 bed Critical Care Unit and the addition of another linear accelerator in the Cancer Center.
"We are grateful to the CON Board for their approval of these two projects," said Jennifer Gaines, Southeast Health Vice President of Ancillary Services. "Expanding our Cancer Center and increasing critical care services is a priority as we strive to meet the needs of our community and provide patients with top notch lifesaving care."
While the COVID-19 pandemic magnified the need for additional critical care beds in the region, the shortage has been an ongoing problem that is not going away. The additional beds will bring our total critical beds to 56. We currently have a 32-bed Critical Care Unit and a 10-bed Neuro-Critical Care Unit. The additional beds increase our critical care capacity by 33 percent. When fully operational, the increased bed capacity will help improve the patient experience reduce the amount of time the facility spends on critical care diversion.
During the last decade, Southeast Health has evolved into a teaching facility through the Alabama College of Osteopathic Medicine and the hospital's internal medicine residency program. In addition, Southeast Health is the only level 2 trauma center and one of three comprehensive stroke programs in the state.
"The addition of a second TruBeam linear accelerator is part of Southeast Health's master plan to expand services and develop a broad scope of cancer services," said Gaines. "The three-phase project co-locates all cancer services, which includes radiation therapy, medical oncology and the Southeast Health Hematology and Oncology office. Bringing these services together helps create a better patient experience and a more collaborative environment aimed at serving patients better."
Approval by the CON board paves the way to add a third vault and linear accelerator to expand access to radiation care. Known as the TruBeam Edge, this accelerator features HD-MLC for high definition images allowing high precision radiation treatment for patients.
The versatility and precision of the TruBeam technology allows radiation oncologist Jarrod B. Adkison, MD, and his team the ability to tailor cancer treatments for each patient.
The estimated cost of these two expansion projects is around $20 million. This investment helps ensure that residents in our region have access to exceptional care and that Southeast Health continues to be at the forefront of medicine in our region and the state.
oy, Alabama.