Jim Whaley Tires Golf Classic Raises Over $100,000 in Scholarships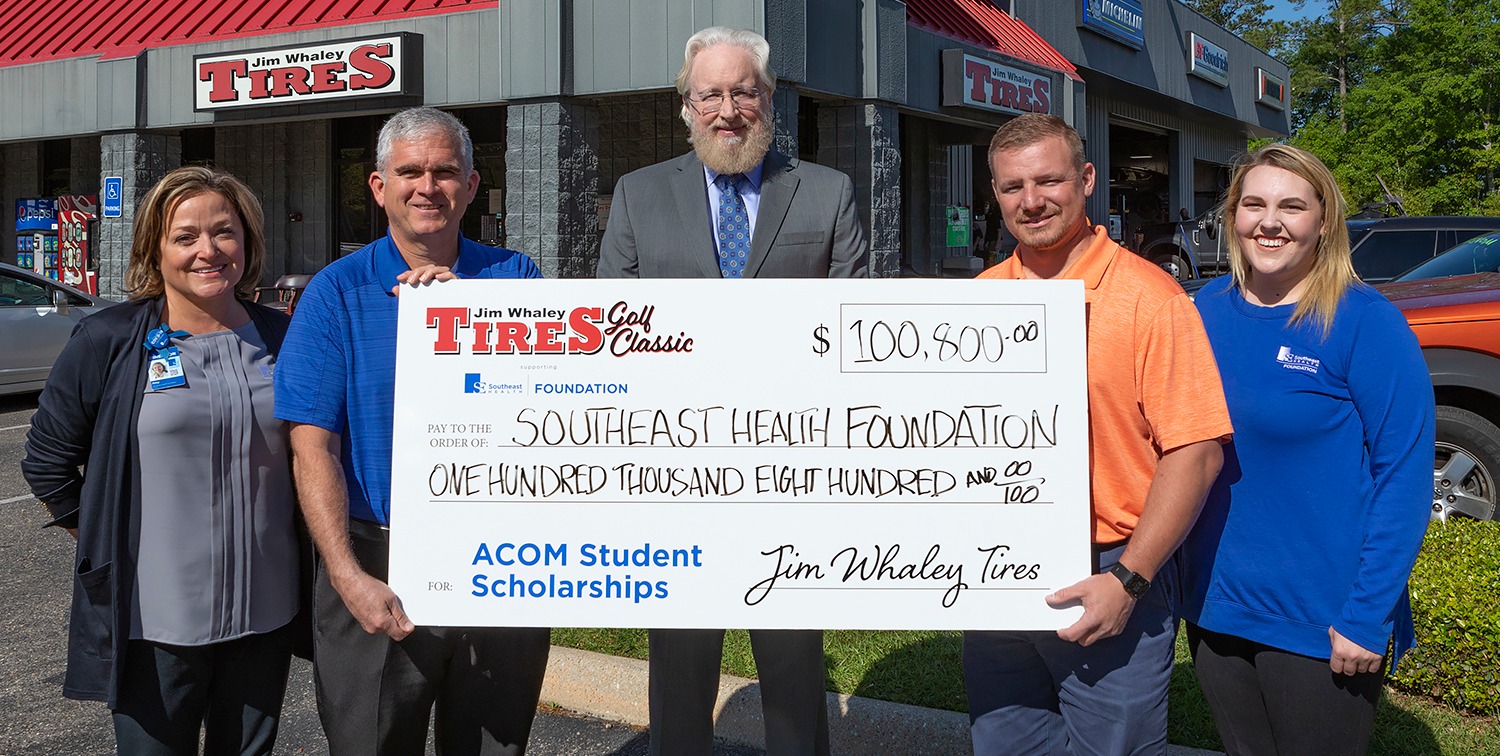 The Southeast Health Foundation hosted the 13th Annual Jim Whaley Tires Golf Classic on April 14th. 46 teams played the course and with help from our sponsors the inaugural event was able to raise a record-breaking $100,800 in student scholarships for The Alabama College of Osteopathic Medicine (ACOM.) Since its inception in 2008, the golf tournament has raised nearly one million dollars in support of priority needs at Southeast Health Medical Center and to provide scholarships to our future doctors at ACOM.
Thank you again to our sponsors, volunteers, and golfers for making the 13th Annual Jim Whaley Tires Golf Classic a success. Mark your calendar so you can tee up with us next year on April 13, 2023!
To learn more about sponsorship opportunities or to participate in the 14th Annual Golf Invitational, visit Golf Invitational – Southeast Health Foundation (sehealthfoundation.org) or call (334) 673-4150.