Southeast Health Foundation Unveils New Sanctuary at Southeast Health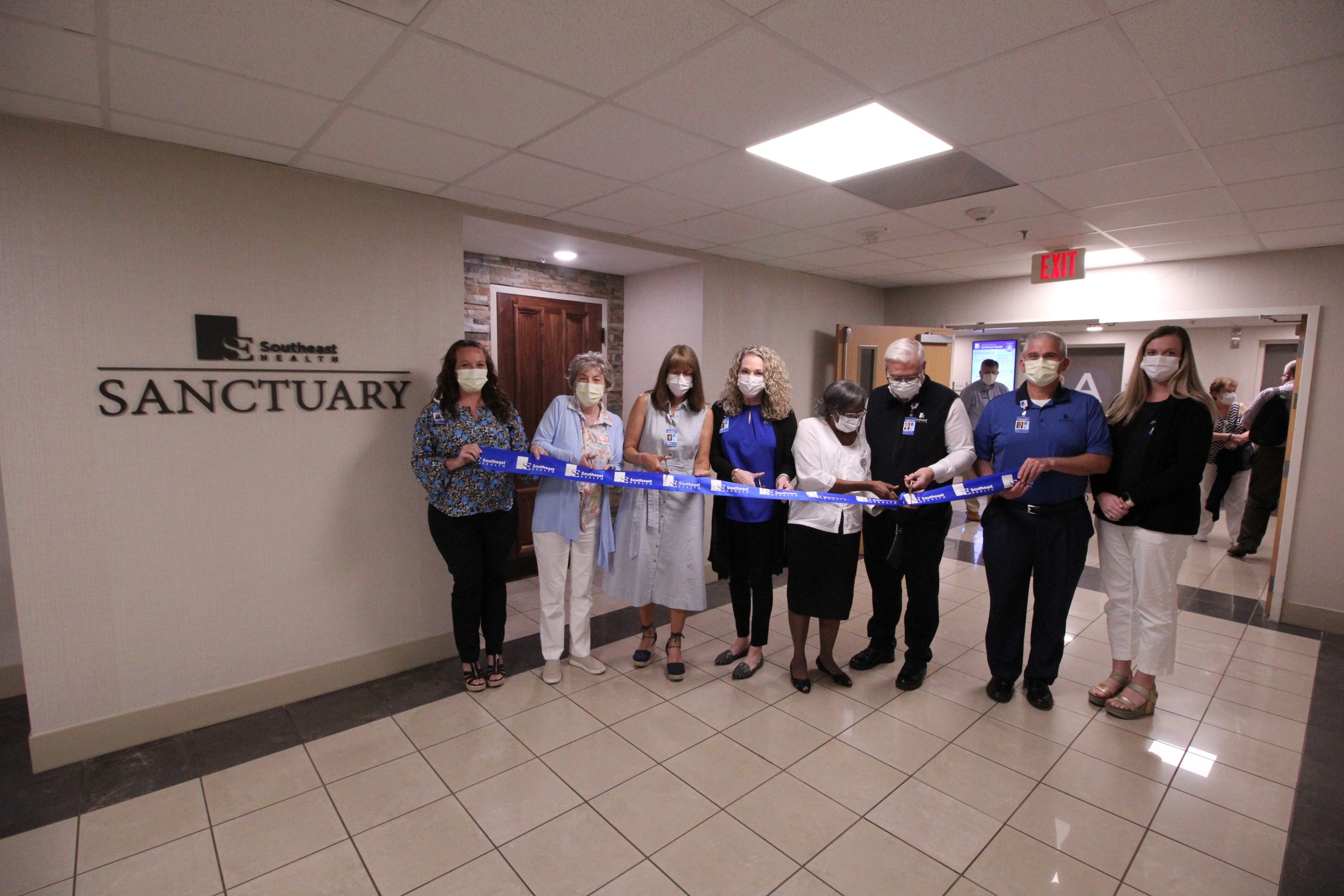 On August 31st, Southeast Health Foundation hosted a ceremonial ribbon cutting for the new chapel at Southeast Health Medical Center, named The Sanctuary. This beautiful space is a refuge that will provide safety, comfort, and protection for all of the patients, visitors, staff, physicians and volunteers at Southeast Health. The Sanctuary was designed and built to be a place where people could come to shed tears, laugh, pray, and meditate. Funds for this project began in 2019 at the Southeast Health Foundation Gala and continued as we received generous gifts from the community over the past two years.
"I want to express my sincere gratitude to the donors that have stepped forward in the support of the sanctuary project. Due to their generosity, this space will help provide comfort, and spiritual care to all who enter," said Southeast Health Foundation Board Chairman, Marci Nordhues.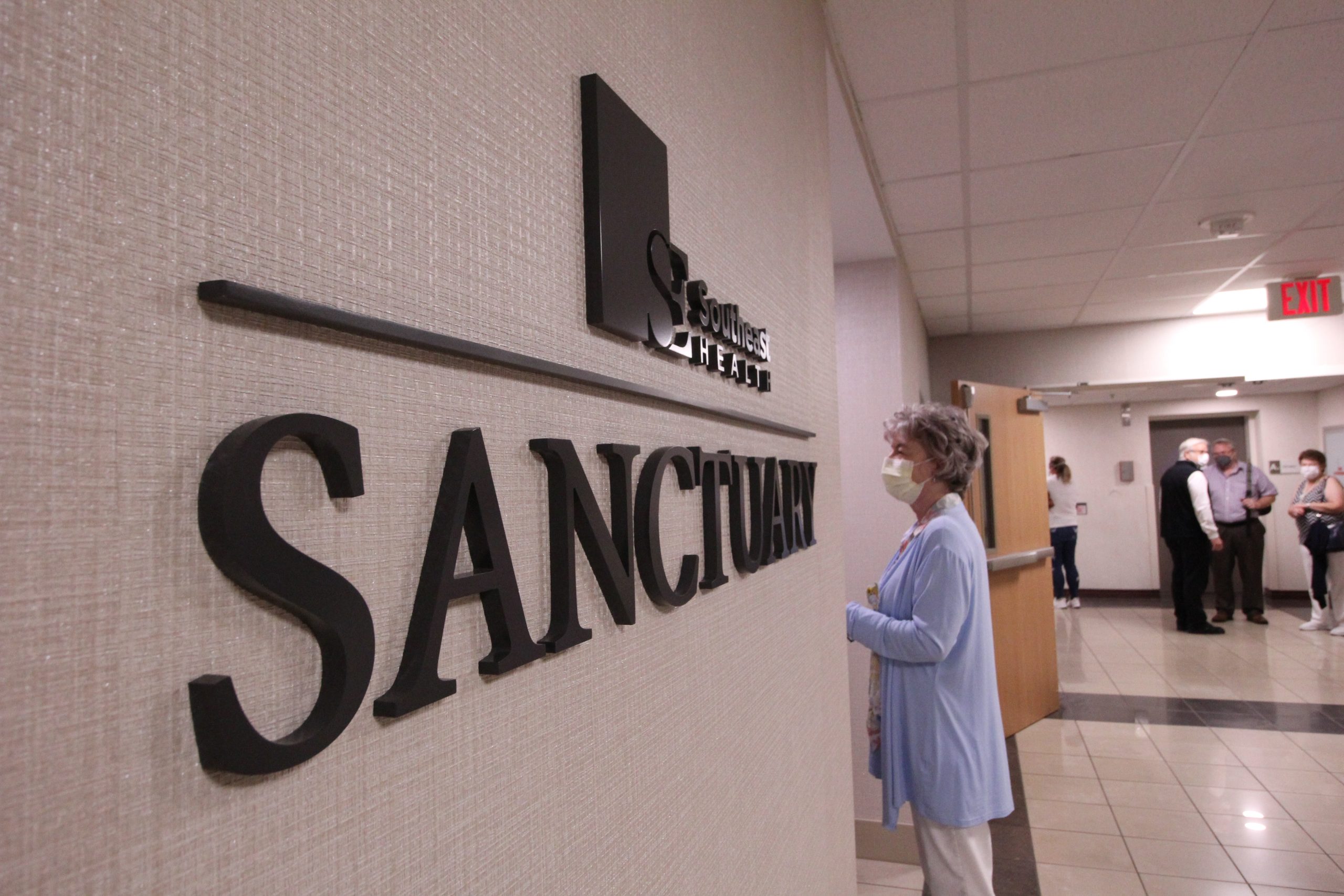 The opening of the sanctuary would not have been possible without a numerous amount of support from our staff and the community. A special thanks to Southeast Health in-house construction team for transforming what was previously an office space into a sanctuary, the Southeast Health paint shop for helping bring in light with paint, to the Southeast Health Support Services team for making sure furniture was ordered, taking care of all the details and making sure the project stayed on track, to the EVS team for ensuring a clean and tidy space for our staff and guests, to the Director of Spiritual Care for Southeast Health, Tim Mayhall, for counsel and direction, and to the Southeast Health Foundation and raising contributions for this project.
"There are times when we just need to take time to step away from a stressful situation. This sanctuary will provide a place for spiritual and emotional strength, a place where you can shut out all the things around you if only for a moment to collect your thoughts and find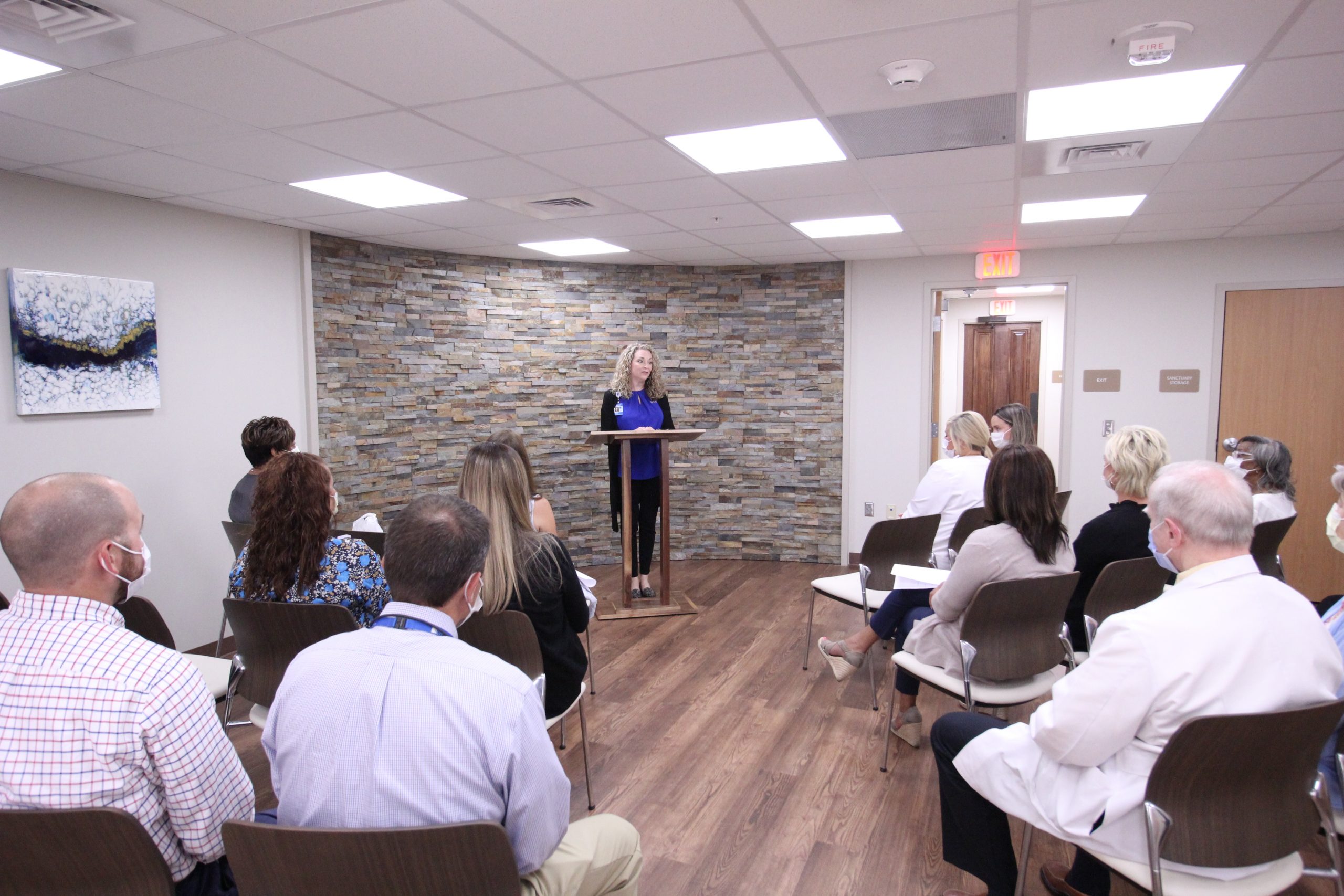 peace. We want this space to provide all that come in with hope and courage to meet the challenges before them," said Jennifer Gaines, Southeast Health Vice President of Support Services.
The Sanctuary is located near the A Elevators and is open to all that enter Southeast Health.